"Why not leave the country?…despair is not the answer.
To combat authoritarianism, to call out lies,struggle honorably and fiercely in the name of American ideals—
that is what is left to do. That is all there is to do."
~ David Remnick, The New Yorker
Hi there, Voters ~ 

I'm glad you dropped by.

I've been researching, comparing, and sharing my ballot with friends, and friends of friends for more than 15 years.  
(Refresh your browser each time you return 
~ I'm continually updating it.)
Thank you. ~ April
This is my very own Manhattan Beach, CA ballot for the March 7, 2017 election. 

For

your

very own ballot, go to VotersEdge.

When there are tons of propositions and offices to consider, I put my-ballot-in-a-nutshell-

here –

 [which would have a printable PDF]  

But t

his ballot is so simple you don't need a PDF. 

Note: I generally don't take a stand on candidates and issues unless I vote in their districts.
If you'd like to be on my political email list, email me: aprilspencil (at) g mail (dot) com

(PSSST! See some terrific Voter Resources below

)
On March 7, 2017, voters in Manhattan Beach, CA will vote on these items only: three (3) City Council Seats, with a term of three years and eight months each, one (1) City Treasurer Seat, with a term of three years and eight months, and on Los Angeles County Measure H, below.
For more info on this election in general, go to: http://www.citymb.info/city-services/city-clerk/election-march-7-2016
YES

I've known Nancy for more than 18 years–first as an active parent in our son's elementary school but also as a businesswoman, a corporate attorney, a MBUSD School Board Member, a Parks & Recreation Commissioner, and for the past three years as a Planning Commissioner. When Nancy was a school board member we all knew she did her homework. She was always one of the most prepared; she was always up-to-date on the matter at hand.

The position of Manhattan Beach City Council Member was made for Nancy.

Here's her website: http://www.nancyhersman4mb.com/

Yes, there are three City Council seats. But my vote is worth more if I vote for the one candidate I know best. So Nancy gets my only vote for City Council.

For information about the other candidates, go to: http://tinyurl.com/hpq9cty
| | | |
| --- | --- | --- |
| Tim Lilligren | YES | Tim's a good guy. (And no one's running against him.) |
Los Angeles County Ballot Measure H
To fund mental health, substance abuse treatment, health care, education, job training, rental subsidies, emergency and affordable housing, transportation, outreach, prevention, and supportive services for homeless children, families, foster youth, veterans, battered women, seniors, disabled individuals, and other homeless adults; shall voters authorize Ordinance No. 2017-0001 to levy a ¼ cent sales tax for ten years, with independent annual audits and citizens' oversight?

YES

I've read the League of Women Voters pros and cons (the LWV/LA County supports it), I've read a couple of newspaper articles on it, and I've consulted with Gary, my very smart husband.

There are concerns about how long this temporary tax is slated to be in effect:10 years.

There are also concerns about why it's a regressive tax rather than a property tax.

But in the end, for me, there are a lot of reasons to vote for it, including the fact that it works hand-in-hand with measure passed in November called HH.

 …

Interestingly enough, there are no arguments against this measure on VotersEdge:
"If cousin Pookie would vote, if Uncle Jethro would get off the couch and stop watching sports center and go register some folks and go to the polls, we might have a different kind of politics. That's what the Moses generation teaches us.
Kick off your bedroom slippers. Put on your marching shoes. Go do some politics. Change this country!"
-Barack Obama
PeaceAction.org ~ Of all the groups I give to, I save my biggest donation for Peace Action, which is a lean, efficient and politically pragmatic organization. Once a year, a Peace Action staffer comes over for lunch and teaches me a TON about the peace movement and specifically what Peace Action is doing to move our politicians, our policies, our country towards peace. Join us for lunch! Contact me: aprilspencil (at) g mail (dot) com
AuthorsandIllustratorsforChildren.org is a nationwide organization of published children's authors and illustrators which I co-founded with author Bruce Balan in 2004 to support progressive candidates whose policies we believed to be best for our children's future. 
EMAIL sent 2/8/17 by the LA County Registrar:
Make Your Mark

March 7th

! Drop off your VBM ballot before Election Day.

Vote by Mail (VBM)
Ballot Drop-Off
Return your VBM ballot before Election Day. Find your nearest drop-off location on LAvote.net.

Request for a VBM ballot for this election

Make things easier and convenient – become a permanent VBM voter

Not sure if you are a VBM voter already OR do you want to check the status of your ballot?

Receive quick and easy text message notifications on important election information.

Make Your Mark on March 7th!

LAvote.net
(800) 815-2666, Opt. 3
Los Angeles County Registrar-Recorder/County Clerk
12400 Imperial Highway, Norwalk, CA 90650
Bad people are sent to Washington by good people who don't vote."
– Former US Secretary of the Treasury, William Simon
I started this site because I used to call my brilliant uncle Raphael Konigsberg and ask him how to vote–especially for judges. I mean, who knew how to pick judges?  When he died, I said, "So now who'll tell me how to vote?"
Then I realized, "Uh-oh…"
If you'd like to be on my political email list, email me: aprilspencil (at) g mail (dot) com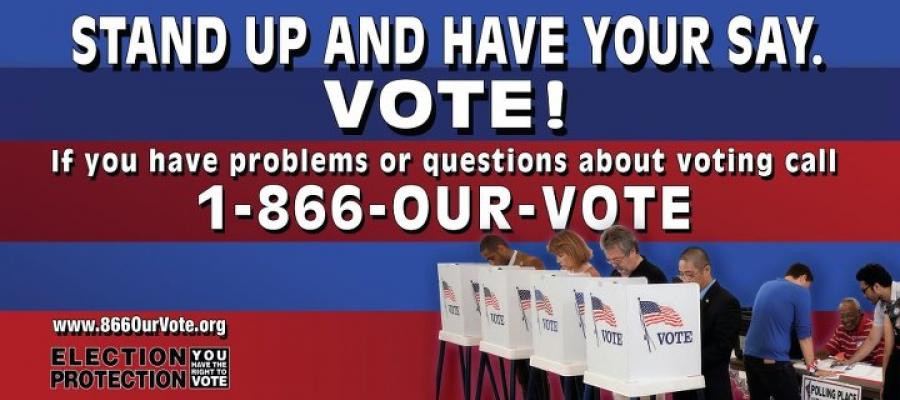 If you experience, see or hear about voting problems in your state, please call the toll-free, nonpartisan Election Protection Hotline:
1-866-687-VOTE (1-866-687-8683)