Hi there, Manhattan Beach and other CA voters ~
glad you dropped by!


This ballot is a work in progress…check for updates
Note: I generally don't comment on candidates unless they are on my ballot.
However in this primary, I've included
Torrance candidates' responses to the Torrance Refinery Action Alliance's questionnaire
The Primary Election will be held on June 7, 2022 ~ but you can vote sooner:
All California active registered voters will receive a vote-by-mail ballot.
The last day to register to vote for the June 2022, Primary is May 23, 2022.
Your vote-by-mail ballot must be postmarked on or before Election day and received by June 14, 2022,
OR in-person to a secure ballot drop box, to a voting location or your county elections office by 8:00 p.m. on June 7, 2022.
Vote centers open in all Voter's Choice Act counties on May 28, 2022.
In-person locations offer voter registration, replacement ballots, accessible voting machines, & language assistance to those who need it.
It's not quite ready, but soon you'll be able to download the SHORT PDF of my June 7th choices (just the facts, ma'am)
You'll also be able to download a DETAILED  PDF of my June 7th choices (this one is longer because it includes comments)
Get my political news (I send specific, easy actions and stuff you haven't read–but not too many)! Shoot me an email:
rabbitt101 (at) aol (dot) com. Your subject line: ADD ME
Questions about California elections?
Everything You've Wanted to Know About CA Elections But Were Afraid to Ask (in 1:47 minutes)
Not voting is the #1 cause of unwanted presidencies
Be sure to check out the terrific voting resources below!
NATIONAL ELECTION
U.S. Senator - Full term
Alex Padilla
For U.S. Senate, you will need to vote for Alex Padilla twice: this one is for the 6-year term ending January 3, 2029.  Padilla was formerly California's Secretary of State.
U.S. Senator - Short term
Alex Padilla
Yup, vote for Alex Padilla again: this vote is for him to serve the remainder of his term ending January 3, 2023. He was originally appointed by Governor Newsom to fill Kamala Harris's vacant seat when she became Vice President.
Local
State Senator, 24th District
Ben Allen
State Assembly, 66th District
Al Muratsuchi
I'll never forget sitting around our kitchen table with Al Muratsuchi and his staff after a house party in his first campaign for state rep. Al's definitely one of the good guys.
U.S. Representative, 36th District
Ted W. Lieu
Ted Lieu's been my guy since 2005, when he was elected to the California Assembly. In 2011 he was elected CA State Senator, and since 2015 he's served as my Congressman. He's articulate, fearless and humorous ~ exactly what we need right now. I'm only bummed he can't run for President (he was born in Taiwan).
Manhattan Beach City Special Municipal Election
Measure A, (Parcel Tax For Schools)
Yes
For the special municipal election portion of the ballot for the City of Manhattan Beach (at the end of page 2 of the ballot), MB Citizens for Schools have proposed Measure A: a property parcel tax of $1095 annually that will directly benefit MBUSD public schools, and whose funds will be controlled by a citizen oversight committee.
Low income individuals and seniors 65 and over can qualify for exemption. Renters are also exempt though landlords may choose to pass along some costs via rent increases. Filing this form one time only will secure seniors their exemption for the duration of the measure.
This and an inflation cap of 5% is solidified by the legally binding Memorandum of Understanding (a.k.a. MOU) adopted by the School Board and City Council  earlier this month. The $1095 is what's needed to bring MBUSD to the average level of per pupil per year funding in the state. The 12 year time horizon is intended to bridge the length of time projected until MBUSD reaches the ''basic aid'' designation, putting us in a new category that would no longer require such a property tax for adequate funding.
Surprisingly, MBUSD is one of the lowest funded districts in the state, receiving $2,000 less per pupil per year than the state average. This is a funding gap that is just too large for MBEF to reasonably fill and not core to its supplemental mission.
Why is the district underfunded? There are many factors, not the least of which is that when Prop 13 became law, MBUSD was encoded as a K-8 district and despite almost 2 decades of lobbying against this designation, that fact has not changed.
County
Note: County races on this ballot are for non-partisan offices.
Sheriff Robert Luna
In 2018, the Los Angeles County Democratic Party endorsed Alex Villanueva for County Sheriff. The party has not been fooled into endorsing him a second time. Some of the controversy surrounding his office is so bad, John Oliver devoted 5 minutes of his show to it in early May. The LA Times makes a convincing case instead for Long Beach Police Chief, Robert Luna.
Assessor Jeffrey Prang
Though the LA Times doesn't offer endorsements in every race, it has endorsed sitting County Assessor, Jeffrey Prang for a third term.
Judges
Judges are the reason I began publishing my ballot more than 20 year ago.
In deciding who to vote for, I consider the opinions of very smart friends, individual judges, lawyers, current and former elected officials and, though these positions are non-partisan, the Los Angeles County Democratic Party , Stonewall Democratic Club, as well as the LA County Bar Association ratings,  SoCalBlue, and many more.
Note that I'm puzzled (or maybe alarmed?) to see that of the several judges most of my sources support are also recommended on this ultra right site.
"Politics is the art of looking for trouble, finding it whether it exists or not, diagnosing it incorrectly, and applying the wrong remedies." ~ Ernest Benn.
Indeed.
Superior Court Judge, Office #3
Tim Reuben
Most of my sources agree: Tim Ruben. However, a very smart judge I know sent the following:  I do not know any candidate personally other than Sherilyn Garnett (Office No. 3), who is an excellent judge and is plainly the most qualified candidate. But she was just confirmed as a Federal District Judge, so she is unavailable to serve on the state court. I am voting for her anyway in the hope that if she wins, the Governor will appoint her successor. As far as I know, he has selected excellent judges.
Superior Court Judge, Office #60
Sharon Ransom
Superior Court Judge, Office #67
Fernanda Maria Barreto
Superior Court Judge, Office #70
Holly Hancock
Superior Court Judge, Office #90
Melissa Lyons
Two of my election experts inserted the same quote when endorsing Melissa Lyons for Office #90: "A judicial colleague of mine who is a former DA has described Melissa Lyon as the best of all of the DAs running this year."
Superior Court Judge, Office #116
David B. Gelfound
Superior Court Judge, Office #118
Keith Koyano
Superior Court Judge, Office #151
Patrick Hare
Superior Court Judge, Office #156
Carol Elswick
State
Lieutenant Governor
Eleni Kounalakis
Secretary Of State
Shirley N. Weber
Controller
Malia M. Cohen
Attorney General
Rob Bonta
Insurance Commissioner
Ricardo Lara
State Board Of Equalization, 3rd Dist.
Tony Vasquez
Superintendent Of Public Instruction
Tony K. Thurmond
FABULOUS VOTER RESOURCES
A list of Vote Centers and Ballot Drop-off locations
(Find detailed info about voting in California below.)
Voter's Edge ~ My favorite site to help me figure out my ballot. Extremely easy to use. Compare candidates. Dive deep: who contributed to their campaign and how much? You can save your choices as you move through your ballot.
Register to vote 

here

 ~ a one-stop shop for everything you need to know about the candidates and measures on your ballot.
[

REGISTER WHERE YOU VOTE–AND THEN VOTE the same day

. Yay!]
Opposition Research: see how the far right votes. Very useful to see who not to vote for.
CAvotes.org ~ the League of Women Voter's Education Fund's site. Become a wizard in all things election-related. While you're there, consider making a donation  (contributions to the League's Education Fund are tax deductible.)
Vote Save America Just go here–it's an extraordinarily well-done voting site. It's produced by the Pod Save America guys.
Generation Blue Political Fund ~ an organization of smart, forward thinking South Bay voters who effectively educate, inspire and activate voters. The link goes to their resources page.
South Bay Cares ~ a socially-minded nonprofit dedicated to advocating for human, environmental, and constitutional rights through community action.
Swing Left ~ Swing Districts are places where the winner of the last House of Representatives election was determined by a thin margin. Swing Left helps you find and commit to supporting progressives in your closest Swing District so that you can help ensure we take back the  Senate…the country…asap.
Indivisible~ They're a grassroots movement of thousands of local Indivisible groups with a mission to elect progressive leaders, rebuild our democracy, and defeat the Trump agenda.

Field Team 6

  Their tagline is "Register Democrats. Save the World." Field Team 6 meets people where they are – via phone, text, postcard, social media, and

voter drives.

Armed with Voterizer.org

, they track down "every good-hearted eligible voter we can, and get them on the voter rolls where they belong. And sign them up to vote from home! "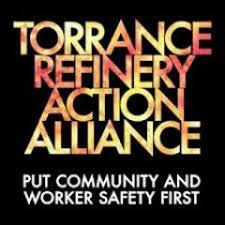 Peace Action ~ Of all the groups I give money to, I save my biggest donation for Peace Action, which is a lean, efficient and politically pragmatic organization. Once a year, a Peace Action staffer comes over for lunch and teaches me a TON about the peace movement and specifically what Peace Action is doing to move our politicians, our policies, our country towards peace. Contact me if you'd like to join us for lunch: rabbitt101 (at) aol (dot) com with the header: PEACE ACTION

Authors and Illustrators for Children Children's author Bruce Balan and I founded AIC in 2004. It's now a nationwide organization of children's book creators and associates committed to vote, campaign, and speak out for candidates and policies to create a safe, healthy, and inspired future for children everywhere. Join us.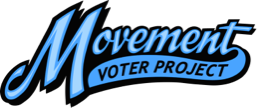 Movement Voter Project  I recently helped promot a fundraiser for MVP, which raises millions of dollars and supports volunteers in more than 600 grassroots groups of color, youth, and LGBTQ individuals in key states. Local groups are best at registering, motivating, and turning out voters. These are the groups that help us elect people who will protect our electoral system and democracy.  Movement Voter Project's long-range plan is what excites me the most. Go to https://movement.vote/, click on "Learn More," then click on "Progressive Decade Plan." (mic drop)
Useful links from the LA County Registrar:
Find your nearest drop-off location to return your Vote By Mail (VBM) ballot before Election Day.
Check Your Status  ~ not sure if you are a VBM voter already OR do you want to check the status of your ballot?
Text Messages ~receive quick and easy text message notifications about important election information.
Why the heck do I tell you and your friends how I voted? I started this site because I used to call my brilliant uncle Raphael Konigsberg and ask him how to vote–especially for judges. I mean, who knew how to pick judges?  When he died, I said, "So now who'll tell me how to vote?"
Then I realized, "Uh-oh…"
So…I've been researching, comparing, and sharing my ballot with friends, and friends of friends for more than 20 years.  Many thanks to the individuals and groups who've shared their views with me!
If you'd like to be on my political email list, email me at:
rabbitt101 (at) aol (dot) com with the header: ADD ME
If you experience, see or hear about voting problems in your state, please call the toll-free, nonpartisan Election Protection Hotline:
1-866-687-VOTE (1-866-687-8683)