Hi there, Manhattan Beach and other voters ~ welcome to another Great Election Adventure!
This election is daunting… so many issues, so many candidates…so many freaking judges!
Please vote. If you don't know, make an educated guess.  California needs you, America needs you.
Don't hand your vote to the other side by not voting.
Like a frog in slowly boiling water,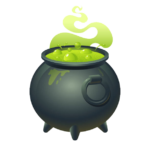 our rights are being stripped away.
Do you really want someone else to vote on your behalf? Your voice matters.
So thank you for voting. Thank you for helping to save our democracy. Find a Vote Center
If you're not from Manhattan Beach, check out the terrific voting resources below for recommendations in your community.
My ballot below includes:  US Senator, US Representative, statewide offices,  a boatload of judges,  local candidates, local measures, 6 propositions… 

and a partridge and a pear tree

…which is why this site is a work in progress. I continue to receive input from very smart friends and experts.
(Each time you return to this site, refresh it and

clear the cache

on your browser, otherwise you may be viewing an old list)
Note: I generally don't comment on candidates or issues unless they are on my own ballot.
If you live in Los Angeles county, make a plan to vote here.
Not registered? We're lucky: California offers Same Day Voter Registration at the Polls
If you're mailing it, your ballot must be postmarked on or before Election Day and received by November 15th, or in-person to a secure ballot drop box, to a voting location or your county elections office by 8p.m. on November 8th.
Need a replacement ballot? I never got mine for the June primary. If this happens to you, go to LAVOTE.GOV  or call 800-815-2666. To my surprise, my ballot arrived by mail VERY quickly.
Get my political emails (I send specific, easy actions and a dollop of Hope–and do my best not to clutter your inbox).
Send me an email: rabbitt101 (at) aol (dot) com. Your subject line: ADD ME
Questions about California elections?
Everything You've Wanted to Know About Elections But Were Afraid to Ask
Not voting is the #1 cause of unwanted presidencies
Be sure to check out the terrific voting resources below!